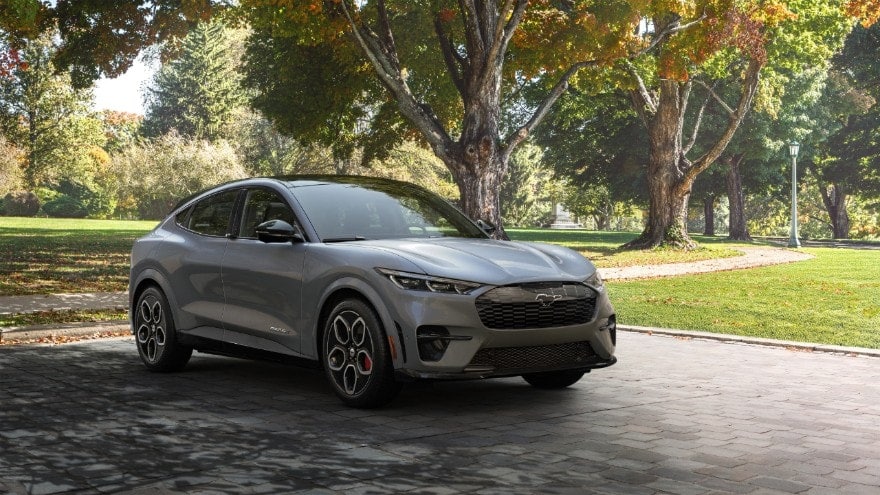 Ford announced earlier this week that the company would reopen reservations for its 2023 Mustang Mach-E again after a months-long delay due to supply issues. The company also improved the all-electric SUV's driving range and increased the price due to inflation and the rising costs for battery materials.
More specifically, the Mach-E's updated pricing, which officially starts on Tuesday, is the result of "significant material cost increases, continued strain on key supply chains, and rapidly evolving market conditions, and will continue to monitor pricing across the model year," the company said in a statement.
Price levels for all new orders will begin at $46,895 for the rear-wheel-drive base model that arrives with the vehicle's standard driving range (about a 7% increase) and a little less than $70,000 for the elite GT Extended Range trim.
Luckily, the Mach-E SUV's Premium trim levels fitted with the Extended Range battery have been tested to reliably drive up to 290 miles when fully charged, which is 13 miles more than the outgoing model can manage.
Customers can now also choose two new colors from the eight available on Mustang Mach-E – Carbonized Gray Metallic and Vapor Blue Metallic. The two new additions replace Dark Matter Gray Metallic and Iced Blue Silver Metallic.
California Route 1, previously available as either a rear-wheel or electric all-wheel drive option, is now available only as an all-wheel drive option, based on customer demand.
Ford also announced that it's adding the Co-Pilot 360 Driver Assist Technology package as a standard safety feature. This safety package will equip customers to receive the latest over-the-air updates for its Advanced Driver Assistance Systems (ADAS), according to Marin Gjaja, chief customer officer for Ford's Model e division.
Ford's goal is to sell over 2 million EVs every year by 2026, and the company is investing tens of billions of dollars to increase its production capacity around the world. Part of the process to achieve this goal results from Ford's additional focus on making its operations more efficient.
"We are eliminating work, as well as reorganizing and simplifying functions throughout the business," Executive Chairman Bill Ford and CEO Jim Farley wrote in a letter to employees.
Earlier in August of this year, Ford also increased the price of its F-150 Lightning battery-electric pickup truck, with prices boosted between $6,000 to $8,500 depending on the particular model. The 2023 Lightning will start at $46,974 and top out at nearly six figures.
Stay up to date on the newest all-electric innovations from Ford right here at Brian Hoskins! Feel free to contact Brian Hoskins Ford for more information about the new 2023 Mustang Mach-E, the latest F-150 Lightning, or any of our great electrified vehicles!